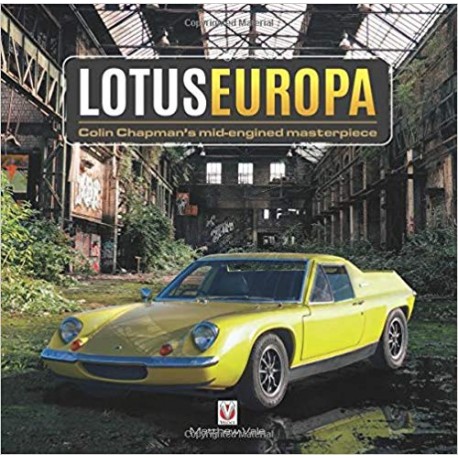 Agrandir l'image
LOTUS EUROPA - COLIN CHAPMAN'S MID-ENGINED MASTERPIECE
Référence 1G_7047
Date de disponibilité:
Fiche technique
| | |
| --- | --- |
| EAN13 | 9781787112841 |
| Editeur | Veloce Publishing |
| Langue | Anglais |
| Auteur(s) | Matthew Vale |
| Date de parution | Juillet 2019 |
| Nombre de pages | 160 |
| Format | 26 x 26 |
En savoir plus
The Lotus Europa was Colin Chapman and Lotus's first mid-engined road car, and was produced from 1966 through 1975. Originally designed to slot into the Lotus range below the Elan as a low cost replacement for the Lotus 7, the Europa eventually sat alongside the Elan and Plus 2 as a comparable sports car in its own right. Starting with the design philosophy behind the development of the Europa, this book provides detailed technical descriptions of all the major versions of the model, starting with the Renault-powered Series 1 through to the Lotus Twin Cam powered Special. It looks at the cars on the road and the racing Type 47 derived from the road cars which competed in the small capacity Group 6 class, as well as those featured in historic racing today. With owners impressions and interviews with ex-Lotus employees, the book provides a valuable insight into owning, running and racing these iconic cars.
21 autres produits dans la même catégorie :